3 Best AR15 Charging Handle Upgrades [Nothing Fancy, They Just Work]
There are tons of AR accessories on the market, and if you want the 3 best AR15 charging handle upgrades, here are the top 4 that work with direct impingement system ARs.
Let's check them out:
Our Best Picks
Radian Raptor Ambi Charging Handle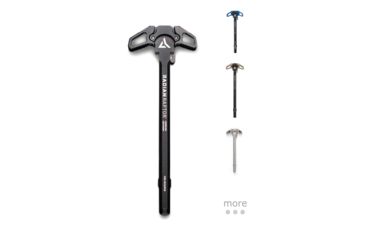 The Radian Raptor is by far the best AR15 charging handle upgrade on the market. It looks slick, feels solid, and works for left and right-handed shooters.
Fluid And Fast - Smooth BCG pulling motion from strong or support side. Even better when using a slick surfaced nickel boron BCG
7075 T6 Construction - Stronger than 6061 T6 aluminum, and it can withstand high volume BCG charging cycles
Various Color Offerings - Available for:
Red
Black
Clear Anodized
FDE
Radian Brown, Grey, OD
Tungsten Grey
Suppressor Optimized (RAPTOR SD) - Ported shaft can redirect hot gas down and forward away from the shooter's face when the weapon is suppressed.
BCM Gunfighter Large MOD 3B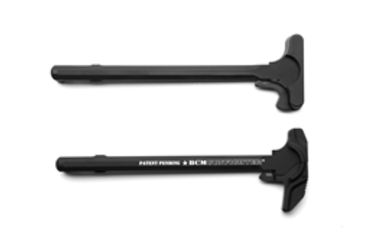 The BCM Gunfighter charging handle looks like a standard charging handle but it's much stronger with structural improvements. This is a great MADE IN USA upgrade piece for any AR15 rifle.
Increased Durability - 7075 T6 forged aluminum construction just like the Radian Raptor
Large Latch - Extends 1.14" past the main body and should give (Wearing gloves) finger clearance to any scope or offset rear iron sight that gets in the way
Better Leverage - Clear jams and other BCG problems with much better latch gripping leverage
Best Bang For Your Buck - Just under $60, it's one of the best you can get
Precision Reflex M84 Gas Buster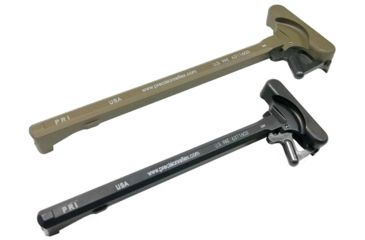 This is the go-to PRi charging handle for suppressed rifle users. It's also approved for USMC & many Spec Ops units.
It looks just like any other charging handles on the surface, but it's designed to divert hot gas away from the shooter when using a suppressor can.
Clone SOPMOD - Use this to clone an MK12 or SOPMOD rifle even if you don't use a suppressor
Gas Directed To The Right - Thicker charging handle structure to block hot gas from hitting the shooter's face (right-handed shooter)
Upgradable Steel Latch - Change to an oversized latch if needed for better grip and malfunction clearing (Try Combat Latch)
However, this is not a product for a left-handed shooter