4 Best 350 Legend AR Uppers
Here are the 4 best 350 Legend AR uppers you can buy.
Slap it onto any AR lower and you're good to go hunting with straight walled cartridges (For legal states)
Disclosure: All products have affiliate links for earning commission to support the website when you purchase
Our Best Picks
350 Legend AR upper isn't anything functionally different than a regular AR platform, just the chamber difference.
Buy full lower parts kit minus lower, go here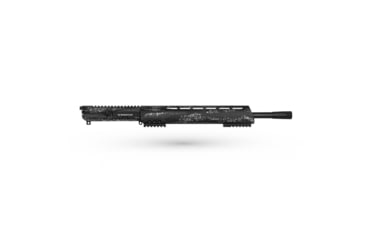 Built for big game and varmint hunting. Brenton's HuntSpec (Like MilSpec Rating) 350 Legend upper is even themed for hunters with nitride 10G MarbelKote camo color scheme for a simple, no hype and high performance product right out of the box.
18"
1/15 twist
Anodized
Black
Standard A2 receiver
Carbon Fiber RealFeel Handguard(Sectional rail)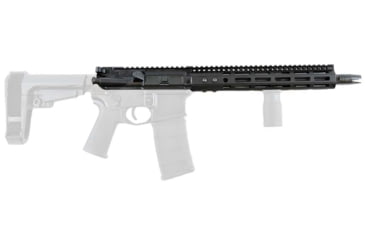 Franklin Armory is known for their awesome binary trigger system for various platforms, and their 350 Legend AR upper product is here to serve the hunting community.
This complete upper includes everything (but no sights) you need including BCG, charging handle, muzzle device and a rock solid sectional MLOK & M1913 handguard.
Just put on an lower and you're good to go.
16"
1/12 twist
Anodized
Black
Standard A2 receiver
Railed handguard (MLOK & M1913)
What makes this one different?
The shooter can side charge the Bear Creek Arsenal 350 Legend AR upper for better control ergonomics while staying prone. It's great for hunting and plinking.
The upper receiver is very streamlined with no forward assist getting in the way, and the bolt carrier group is proprietary.
Available for various length:
16", 7.5" & 10.5" parkerized barrel
1/16 twist
Black
Side charging receiver Gen 2
7075 charging handle for increased durability
MLOK handguard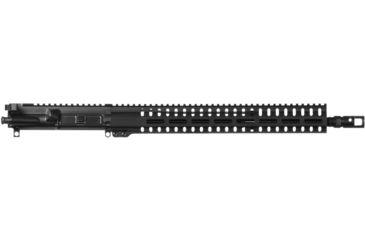 Similar to the Franklin Armory we recommended above, and the CMMG offers a 4150 chrome vandium steel barrel and a single chamber muzzle brake.
16"
1/12 twist
Cerakote
Black
Standard A2 receiver
CMMG RML15 handguard (MLOK & M1913)
Ruger makes good stuff period, and they do offer 350 Legend rifles and braced pistols. However, they do not sell their amazing uppers separately (If you know please email us where to buy)
16" 4140 chrome moly steel barrel
1/16 twist
Type III hard coat anodized for maxium durability
Black
Standard 7075 T6 forged A2 receiver
15" free float slim handguard (MLOK)
Ruger Elite 452 2 stage trigger for smooth and crisp 4.5lb trigger pull & provides full strength hammer strike for consistent primer ignition
Radial ported muzzle brake to reduce recoil and muzzle drift
For more complete rifles please check out our best AR15 guide on our site.
---
Common FAQ
Does a 350 Legend AR Upper Uses The Same Bolt As 5.56mm?
The 350 Legend uses the standard 5.56mm bolt carrier group. Ejector and everything are the same.
No proprietary BCG required.
Does A 350 Legend AR Uses The Standard 5.56mm Magazine?
No. A 350 Legend AR magazine is required.
Get them on Brownells or Palmetto State Armory they are doing a sale.
How To Build A 350 Legend Upper From Scratch?
Users can build a 350 Legend AR upper starting with a standard mil-spec stripped receiver. The Aero Precision M4E1 is a very popular option. Check them out here
Since it uses the same bolt carrier group with a different bolt, the only thing different is the barrel.
Which Scopes Should Shooters Use?
Red dot works for close range plinking and hunting, magnified scopes up to 9X is sufficient enough for shooting 350 Legend round down range up to 250 yards.
There are plenty of optics to choose from, and we have a guide where we narrowed down out best optics for AR15 on our site.