4 Best Glock 21 Accessories To Upgrade
Tweak your Glock 21! Here are 4 best Glock 21 accessories you can use to to fine tune its shooting performance.
These include barrels, compensators, trigger group and weapon lights
Let's check them out:
Disclosure: All products have affiliate links for earning commission to support the website when you purchase
Adding a light to the gun provides the following benefits:
Low Light Target Identification
High Candela Beam For Threat Control
Impair Threat's Visual Sensory
Use For Search
Non-Lethal Deterrence
Check out more Glock 21 compatible light options here
---
Glock 21 Red Dot Sights
Adding a red dot sight to the slide provides the following benefit:
Faster target acquisition with a 3 MOA or larger dot
Aim with both eyes open while maximizing situational awareness
Focus on the target plane. No iron sight alignment required
Rack slide against hard surfaces to clear jam or charge the slide with one hand
*Slide milling required
Check out more pistol red dot sight options here
---
Glock 21 Overwatch Precision Trigger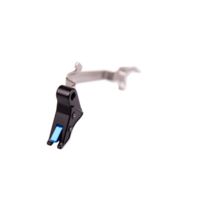 There are tons of trigger upgrades for 9mm and 40mm Glocks, but not many for Glock 21 45 ACP. The Overwatch Precision TAC Glock 21 trigger is the best for the 45 ACP large frame Glocks.
Users can expect a lighter trigger pull, thanks to the trigger pull weight reduction of one half to one full pound. Overall this trigger results in a crisp, clean break, and reduced trigger over-travel.
TAC Trigger is a flat-faced, direct drop-in design replacement for your OEM trigger. This is one of the best trigger upgrades for Glocks on the market.
Glock 21 Extended Slide Release
The OEM Glock 21 slide release works fine, but it's much harder to operate when wearing gloves.
A slide magazine release is highly recommended for faster reload and easy slide operation:
---
Glock 21 Barrel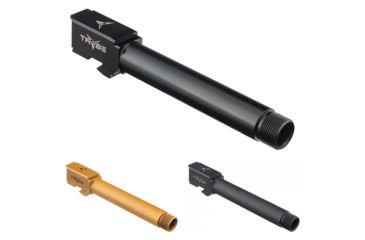 Most aftermarket Glock 21 barrel can shoot lead bullets. Factory Glock barrel with polygonal rifling can't, and it could cause lead build up, which can cause safety issues.
However, most people shoot factory brass ammo anyway, so the barrel rifling isn't really a big concern if you use standard factory ammo.