Best Handgun Weapon Lights - Ultimate Buyers' Guide 2020
Here is the ultimate buyers & user guide for pistol weapon lights.
The best handgun weapon lights in 2020 are:
"You need to have the ability to shoot those guns at night with limited and low light" - Larry Vicker (Former US Army 1st SFOD Solider)
They're critical accessories for serious gun guys and home defenders to positively identify targets in low light conditions, and can also be used as non-lethal weapons.
At the end of this guide, you will know what type of light is right for you and some tips on picking a good pistol light.
Let's check it out...
---
Top 4 Best Weapon Lights For Handgun
The Surefire XH30 has a similar body profile as the X300, but the unique features of the XH30 that the X300 doesn't have is the disorienting strobe mode & toggle between 300 lumens and 1000 lumens.
1,000 blinding lumens for lighting up the environment in the dark & blind threats, and 300 lumens if less brightness is desired.
The strobe mode is unique to the Surefire X300 style weapon has long been waited for, and now it's here.
NOTE: If you already have a holster for the X300, the XH30 will not fit due to the difference on the front lens.
Compare with the XH35, the XH30 is way better with higher candela rating.
Check out XH35 VS X300 Review
---
TLR2 G rail-mounted flashlight comes with a (<5mW Class 3R) integrated Green laser that provides long-range targeting, especially in low light conditions. Also, it comes with a programmable strobe for deterring threats with an intense non-lethal light beam.
This 800-lumen white LED light is extremely popular for handguns; now you can mount it directly on any MIL-STD-1913 rails. It is built with aerospace-grade aluminum weighing only 4.58 oz (2 CR123A lithium batteries).
What's cool about getting the TLR2 G for the EVO is the affordable price point and outstanding performance compared to the SureFire X400. It's compact for the EVO, which is perfect for a sub-gun.
The user has the option to purchase a remote switch to go with the device for easier light activation.
If saving money while going after something like the Surefire X400 is what you have been looking for, then the Streamlight TLR 2 HL G is the product you don't want to miss.
---
The Olight PL Pro is a hot selling X300U alike pistol weapon light that can also be used on long guns. What sets it apart from other pistol light is the USB rechargeable that can save the user tons of money buying CR123A batteries, and the insane lumen and candela output.
This light is the only light on the market today that can project up to 1500 lumens and 19600 candela, which is great for long distance throw and it's great for home defense.
On top of that, this light is very affordable for under $120, and you can get a better deal on Olight USA when you use the 10% OFF code: OLIGHTSTORE10
The TLR 7 is the best compact light for the money from Streamlight.
This thing flush fit perfectly on the compact size pistols. It's super light and compact, which takes only 1 CR123A battery (50,000 hours) that can produce up to 500 lumens with its C4 LED technology.
Streamlight's TIR Optic produces a concentrated beam with optimum peripheral illumination; optimized electronics provide regulated intensity.
Activation switches are ambidextrous from both sides; the user can activate the light simply by pushing the button. In our honest opinion, the new Streamlight TLR 7 A is a better option for its new extended switches.
The Steiner eOptics SBAL PL is a high end & rugged pistol weapon light on steroid features a white light and a green laser pointer.
Steiner eOptics is Beretta's holding company, so we just can't help it but recommend this awesome weapon laser & light combo for the M9A3.
It looks bad ass with the unique body profile that stands out among other weapon lights on the market today.
The Steiner SBAL PL is the only competitor to the Surefire brand for making high-end white/laser combo.
Programmable switch functions for momentary & constant on activation
What we like the most is that the laser position sits above the light, which sits closer to the bore & minimizes laser offset distance.
It fits on almost any weapon platform using the 1913 Picatinny rail.
Be sure to check out the Surefire X400 if you're interested.
---
What To Look For
When you buy your first or second tactical weapon light for a handgun, it's important to understand how much illumination you need, and for what application as the number 1 and 2 criteria.
Lumen Intensity
Pistol weapon lights over 150 lumens are generally considered combat effective. Anything over that helps with long-range illumination in the dark, but lights with the highest lumens such as 800 or even 1000 lumens are not always the first spec to pay attention to.
Too much light in tight close-quarter environments could accidentally blink the user with intense white light bouncing off walls and other reflective objects.
Too little light makes the weapon less tactically effective.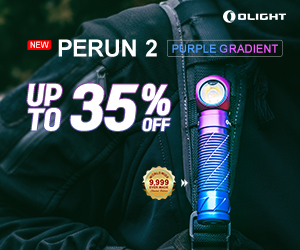 Battery Type
Most weapon lights are powered by 1 or 2 CR123A batteries. Some use CR2 or AAA mini battery for compact weapon lights.
Recent new products such as the Surefire XR2 and Olight PL have a built-in rechargeable battery, which allows the user to charge them through a micro USB cord.
Across the board, weapon lights powered by these batteries last up to 60 to 90 mins on average when left on before the battery completely drains out.
Tactical Flashlight Beam Types
Each light beam type offers a different balance of features and can be used for a variety of applications.
We can tell by looking at the light reflector. Pistol light has far more flood than a dedicated rifle weapon light with throw.
For longer ranges, you want a more focused hot spot to control threats from safe distances and spill for shorter ranges to light up most things in front of you.
Traditional light has a wide beam angle made for general, multi-purpose use. They don't project concentrated light spot far enough for any long-range illumination.
High lumen lights are great for:
Clearing a dark area or searching an alley
Lighting an outdoors campsite
Vehicle stops or searches
Activation Switches
The quality and ergonomics of the light activation switches are extremely important for tactical reasons.
The user has to be able to reach the light switches to operate the light efficiently while maintaining proper pistol grip and fundamentals of shooting, which is why a weapon-mounted light is much better than the FBI handheld light method.
Most like on the market today offers:
Constant On
Momentary
Strobe
Wait... there is more...
If your finger or thumb is short and you cannot reach these buttons easily, then please considered buying a light that allows you to do so without breaking the grip.
You can also purchase weapon light accessories such as the Surefire DG switches, where eliminates the need for fingers and thumb for light activation. All the shooters got to do is grip the gun for activation.
Mount Types
The mount is a very important part of the weapon light that's responsible for holding the unit in place during a course of high recoil firing.
For laser & light combo weapon light, the quality of the mount dictates the accuracy of the laser.
Generally speaking, a slide-on mount with tight spring detent, which prevents the thing from sliding off the gun. Screw mount light is great for handgun rails, which have been worn out or felt loose.
Most weapon lights you buy on the market come with various mounting adapters to fit multiple handguns. Aka, the lug between the rails is different sizes.
Some are universal adapter, and some are 1913 rail adapters.
Light Configuration
Tactical handgun weapon lights on the market today all tend to have Constant On, Momentary & Strobe. Higher-end lights even have IR and Laser features.
White light only weapon lights are the most popular and most practical for most users.
Laser and light combo are the second most popular for versatility. You can carry it for concealed carry, and also use the laser to teach new shooters on how to be accurate with steady slow aim & trigger squeeze.
IR light is geared towards people who have night vision goggles. In other words, IR flashlight is basically white light that can ONLY be seen under night vision goggles or camera.
Products with all cool stuff are gonna cost more. So depending on what you need the light for, those white light only products are a great starting point.
Laser Sight
Laser sight helps with faster target acquisition and accuracy in improvised shooting positions where the shooter can't get a proper sight picture alignment.
For point and shoot type of point-blank shooting, having a laser helps a lot with speed aiming, and it adds a bit more fear for personal defense.
Having a laser sight on the handgun isn't 100% required. If you want to save some money on the purchase, light without a red or green laser is always more affordable.
Holster Light Fit
As of now... major holster manufacturers make a specific holster for a specific gun and light based on the buyer's choice.
Simply go to their websites and custom order your holster.
---
World Class Handguns With Weapon Lights
Check out tactical weapon lights uniquely paired to these world-class handguns.
They work well & also look good
Glock 19 is one of the most popular handguns out there. It's compact and JUST feels right in the hands for most people.
Most people who conceal carry would like to pair the gun with some sort of light and maybe a laser for target identification & faster aiming, please go check out our list of best G19 tactical light and laser combo.
We gonna share with you some of the best all-in-one light and laser products as well as laser and lights sold separately.
Maybe you purchased the VP9 for yourself or your wife for home defense or for range use.
If you're planning on taking this gun to a night shooting course or something else, we have put together a list of best weapon light for VP9 for you to check out.
We promise it's not gonna be the same old stuff you have already seen over and over again.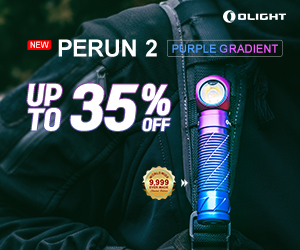 The M9 handgun is one of the most reliable short recoil semi-auto full steel frame 9mm pistol in the 1980s for military, LE, and personal defense.
Adding a pistol weapon light is the first thing to make it tactically ready for personal defense for low light target identification and nonlethal vision impairment.
In this article, we list a few of the best weapon lights for Beretta M9A3 & 92FS for anyone shopping for one.
The Smith & Wesson M&P series handguns are very popular in the civilian market.
They are great for military/LE, range use, and personal defense.
Before you buy anything online, it's important to know that the P365 does NOT come with a plug-n-play Picatinny rail system to accept common weapon lights on the market. It has its proprietary accessory rail for Sig Sauer branded lights.
If you want to add a Picatinny rail adapter to the gun, please go with the Recover Tactical ZR65 rail adapter (No Modification Required)
Most weapon lights we recommend here would fit directly on the P365 that are lightweight and slim for concealed carry.
---
Handgun Weapon Light FAQ
How Not To Blind Myself With Weapon Light?
If the lumen intensity is too high and you flash it at a threat target up close, you would probably be blinded by it too.
It's important to understand that it's unnecessary to point the hot beam at every thing you want to identify in the dark without pointing the muzzle at it. The best way to illuminate a close up area for target identification without blinding yourself is to leverage the light spill flood to illuminate the whole area, and another way is to point the light at the ceiling to bounce the light back down to illuminate the whole area.
When these helpful tactics are applied, you not only improved your weapon light skills, but you also learned to be safe with a firearm without pointing the muzzle all over the place in the dark.
It's important to know how intense your weapon light is and what the beam pattern is, so you can operate the light with some tactics without blinding yourself.
Does Weapon Mounted Light Help Reduce Handgun Recoil?
A quality pistol weapon light generally weighs about 3-4 oz, when you mount it in front frame of the handgun, it does slightly add a bit more weight to counter the recoil.
Based on personal perceived recoil experience, it only helped slightly, and other times it felt no different.
How To Clean Residue Off The Lens
Whether if you use a light that sticks out past the muzzle or it sits flush. You have to clean the lens before the residue fogs up the lens, which dilutes the lumen intensity.
The best method is to soak a piece of cleaning cloth in rubbing alcohol and just scrape the residue off the lens surface.
It is quite easy!
What Does Strobe Light Do In Defensive Situation?
A high-intensity strobe light flashes rapidly as a nonlethal way to impair invader's vision during self-defense situations.
Long-period exposure can result in permanent vision damage.
If you want a separate handheld light to go along with your weapon mounted light be sure to check out on our site: Best EDC tactical flashlights with Strobe Function
Can Weapon Light Lens Survive Airsoft BBs & Simunition?
It depends on the velocity and frequency. Most tactical weapon light lens can survive repeated recoil, shock, and drop.
But direct head-on BB impacts could crack the lens during force on force exercise.
Reputable light manufacturers like Surefire and Streamlight will replace the light at no cost to you.