Here are the 4 best AK flashlight mount upgrades for the best light placement, user control ergonomics, and are rock-solid for hard use.
Check it out:
AK Light Mounts
Disclosure: All products have affiliate links for earning commission to support the website when you purchase
For this, no aftermarket AK railed handguard is required. However, slight modification may be required).
Once the M1913 rail is installed, any M1913 light mount will work
Buy the following: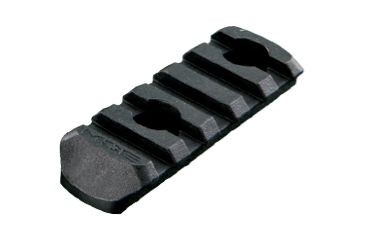 4 large washers for retention
2 longer machine screws (Measure the thickness of your wood or polymer handguard)
Remove the top handguard, place a washer on either side of the lower handguard
Ensure rail is as straight as possible along the bore (Precision is not required
Reinstall the top rail.
Tighten everything down
Railed gas tube cover is the easiest solution for mounting a light on an AK rifle with a traditional wood/polymer handguard.
The UltiMAK top cover is durable and heat resistant for mounting high-end Scout lights like the Surefire M600 and Streamlight ProTac HL X.
Use any M1913 light mount on top of the gas tube. Most of them place the light right near the shooter's grip to activate the light via a thumb press.
It works for any Scout footprint weapon lights (M300, M600, Streamlight HLX, Cloud Defensive REIN, Olight ODIN)
This CNC machined 6061 T6 aluminum light mount offsets up and extends forward to put the light as forward as possible to minimize barrel shadow for optimized low light target ID
The light tail cap can go on either the 1:00 or 11:00 position. Add a vertical grip to the AK for better grip/light activation ergonomics.
Weighs only 1.27 Ounces.
Includes all mounting hardware, tools and instructions for an easy install.
Made in USA
It's built for the AR15, but it can be used on AKs with railed or modular handguards.
Mount the light on 12, 3, 9, and 6 O'clock positions.
This simple light bar works for all scout lights just like the one above.
Weighs only 1.35 Ounces
Includes all mounting hardware
Made in USA
As the content creator of badassoptic.com, My background in the firearms industry and shooting sports gives me the experience to recommend tried and true products and keep away subpar ones.