In this guide, let's find the best weapon light for the Sig MPX for home defense and night time USPSA matches.
The Sig Sauer MPX is one of the best pistol caliber carbine chambered in 9mm. It's like a MP5 & AR15 hybrid with treasonous popularity in the PCC world.
Inforce WML & Surefire XH35 are great options, but we will also check out other options including the Cloud Defense OWL with integrated pressure switch.
Whether you have the full 16″ length carbine, Pistol or SBR, we have a whole list of recommended tactical weapon lights for you to check out.
We rank them in the order of best practicality, best ergonomics, best illumination & best for the money…
Lets check them out…
---
Best Tactical Weapon Light & Laser For Sig MPX
PREVIEW
PRODUCT
vid
FEATURES
CHECK ON AMAZON
CHECK ON OPTICSPLANET

BEST ergonomics 

Intensity

: 400 Lumen C

oncentrated LED Beam (White light ONLY)

Battery

: CR123A / 1.5 hrs

Benefits

: Weighs 3.22 oz, Constant, Momentary & Strobe, Safety lever prevents accidental light discharge,  non-slip & ergonomic angled pressure switch 

CHECK ON AMAZON
CHECK ON OPTICSPLANET

BEST ERGONOMICS & LONG DISTANCE ILLUMINATION

Intensity

: 1250 Lumens, 50K+ Candela

Battery:

Rechargeable

Benefits

: Ambi for left & right handed shooter, Integrated switching, Lit Up to 400 yards, No cord - No remote switches - No Snag

CHECK ON AMAZON
CHECK ON OPTICSPLANET

WORLD's BEST SCOUT LIGHT

SUREFIRE M300
Alternative: STREAMLIGHT PROTAC

Intensity

: 600 Lumen white light

Battery:

2 CR123A 

Benefits

: Virtually indestructible, Tough polycarbonate window resists impact, Mil-spec grade aluminum body for increased durability

CHECK ON AMAZON
CHECK ON OPTICSPLANET

MOST COMPACT WPN LIGHT & LASER

Intensity

: 500 Lumen C

oncentrated Beam

, Up to 140 Meter

Laser

: Red <5mW

Benefits

: Weighs 2.4 oz, Ambidextrous for L & R handed shooters, CR123A battery 1.5 hrs, Snag FREE

CHECK ON AMAZON
CHECK ON OPTICSPLANET
Interested in buying an red dot for your Sig MPX? Check them out Here
---
Inforce WML
The Inforce WML is one of our favorites weapon light for its unique ergonomics for multiple weapon platforms including the Sig Sauer MPX.
The ergonomic angled pressure switch allows the shooter to naturally place their thumb over the activation switch while in full control of the handguard while shooting on the move.
The light can produce up to 800 lumens of vibrant concentrated white light plenty high-intensity beam fills your field of view for close to mid-range target identification.
The WML Series light is ultra-compact, durable, and offers three operating modes:
When not needed, the safety lever can be snapped on to prevent accidential light discharge.
This is the best tactical weapon light for the money & performance for night shoot and CQB home defense.
Recommend mounting the light on the top rail for C clamp grip users.
---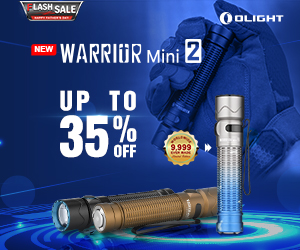 Olight Odin Mini
Why the NEW Odin Mini is beating Surefire Scout– The new Olight Odin Mini has the highest lumen output among its competitors (1250 lumens and 14400 candela) using its USB magnetic rechargeable 18500 battery.
It's built just like the full size Olight Odin and now much shorter (4.55″ long).
Included Magnetic Pressure Switch – The magnetic Push N Lock pressure switch can now be locked in place simply by pushing the anti-slip knurling ring in place without any tools.
CQB effective beam pattern – The Odin Mini has a similar beam pattern to the full-size Odin. You get the hot neutral white center spot that has a throw distance of 200 – 240 meters on the highest lumen intensity with 14400 candela.
In pitch black outdoor environments, we are very happy to see that the light has a tight spotlight alike beam pattern that is beneficial for illuminating long-distance targets when mounted on a rifle or use as a CQB light.
The spill of the light beam isn't too sharp or soft.
The Olight Odin Mini is only around $135 if you shop on OlightStore.com if you use the Exclusive 10% OFF code: OLIGHTSTORE10
Check out the detailed review NEW Mini Sized Olight Odin Here
Cloud Defensive OWL (Optimized Weapon Light)
If you want a tactical weapon light like the BE Meyer MAWL with integrated pressure switch, then the Cloud Defensive OWL 1250 Lumens is what you need.
Maybe too big on the SIG MPX, but man! this thing will light everything up in the dark!
Capable of reverse switch orientation for right & left handed shooters simply by reassemble the unit. It's perfect for military applications as well as home defense.
Regardless of your dominant hand, the OWL will work for dominant hand shooting & transition side shooting.
This gun doesn't require you to retro fit around your gun, in fact its ready around how you operate the gun, aka awesome ergonomics.
No tape switch cord, no remote switch wiring, this light has a built-in pressure activation switch & tail cap switch.
There are so many great things to talk about, but it would be a 10 min video, so we shortened it:
Over 50000+ Candela for intense focus and reach, 2X more than others
---
If you want the name brand higher end stuff please check out Steiner DBAL.
Holosun Optics has put themselves in direct competition with some of the high end optics makers like the Aimpoint, Steiner and Trijicon.
Alongside their hottest selling red dot optics, they have officially stepped into the visible weapon laser and IR light market.
The Holosun LS117G is a compact green visible laser device without a white light <5mW class 3 for fast CQB target acquisition & goes on small compact firearms, great for the MPX.
Featuring fully adjustable windage & elevation, the device can survive up to 1000 G of shock & as cold as -40F or as hot as 150F, which is mil-spec grade product READY for anything.
The laser pointer can project up to 500 meters, which is way more adequate for most 9mm PCC applications. In case you think this is too much for the MPX, You can use it on other guns if you wish.
The build quality of the LS117G is superior, and it comes with:
7075 T6 aircraft aluminum body
QD lever mount for M1913 pictanny rail
Battery compartment cover
Laser pointer cover
Hard pelican style protective case
For the price, the Holosun LS117G is the best laser pointer for a sub gun & long gun for the money just under $300.
Buy LS117G On Optics Planet Here
---
Surefire M300C Scout Light
The Surefire M300 Scout is the ultimate gold standard for all miniature style weapon light on the market.
Great for lighting up a room size environment in the dark with width and focus for close range target identification without losing situational awareness.
With the right KeyMod to Scout conversion mount for the Sig MPX, this thing is the best scout tactical weapon light for the Sig MPX on the market besides the M600 (full size version).
This 500 lumens light can be activated using the tail cap switch or the wired pressure pad, depend on how you set it up.
The body is short, compact and it only uses 1 CR123A battery to power the light up to 1 hr. Highly recommend mounting it on a SBR or pistol length Sig MPX.
Made with 6061 T6 aircraft grade aluminum, and the body includes the scout mounting points, so you can choose between:
KeyMod M1913 rail
KeyMod with Scout Mount Slots
---
Streamlight TLR 8
The Streamlight TLR 8 is a white light plus red laser combo, mostly used for pistol illumination applications, but we had to bring this up because it was featured in the movie John Wick 3.
The light is extremely small, affordable and great for a 9mm sub gun. The light bulb can illuminate up to 500 lumens with 4300 candela, aka up to 130 meters effective range.
The <5mW Class3R red laser provides long-range & fast CQB targeting when shooting without aiming down the sight.
The light activation buttons arent the most intuitive and easy to operate on the original models, but the NEW Streamlight TLR 8A G comes with more ergonomic switches where the users can easily operate the light while mounted on the handguard or on the flat top rail.
---
Recommended Mounting Accessories For Sig MPX
The Sig MPX comes with its factory Key Mod rail handguard, therefore getting the right KeyMod adapter for your particular light is important.
The most popular configurations are:
• KeyMod to Picatinny
• KeyMod to Scout light mount
• Angled offset light mount
NOTE: When mounting a laser device to the handguard, please make sure the laser sits as close to the bore as possible & dont lose zero due to handguard wobble.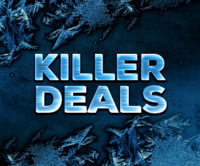 Shop Over 400,000 Products For Your Passion & Profession
from: OpticsPlanet, Inc
Pressure Switch
There are many remote pressure switches you can use. If you're a Surefire Scout user, please use the Surefire SR07 as its the most popular product on the market.
If you're a Streamlight ProTac HLX please use the Stream light pressure pad.
For dual devices light & laser configuration, please check out our detailed buyers' guide on our site: Top 6 Tactical Light Remote Control Pressure Switches
---
Why Add A Weapon Light On The MPX?
Depend on what you use the Sig MPX for… maybe for the most time you dont ever need a tactical weapon light for range use.
But… if you have your MPX rigged for home defense, then you better have some sort of illumination device that helps you identify targets in low light, maximize situational awareness & deter threat with intense non lethal light.
Another usage is for anyone who participates in night time USPSA matches, sometimes the stage isnt well lit or it's setup so the shooters have to apply their tactical flashlight techniques to beat the course.
---
How Much Lumens Do You Really Need?
Is 100 lumens enough? How about 500 lumens? How about 1000 lumens?
In general, anything between 120 to 600 lumens is tactically practical for most weapon light related usage.
Another thing most people ignore is the Candela ratings, which we have a full guide on our site breaking down how much lumens you really need in a weapon light.
While most people just guess and buy whatever product that has the best marketing message, hopefully you're more knowledgeable after reading this.
How Close To Mount The Light Near The Muzzle
When mounting the light flush to the muzzle, it allows the beam pattern to be uninterrupted, which doesn't cast shadow of parts of the gun.
However, if you mount the light flush to side blast muzzle brake, then you have to periodically cleaning the carbon residue off the light.
---
Large VS Small Weapon Light
Should you mount a large profile tactical flashlight or low profile light on the Sig MPX?
For full carbine length users, its not a bad idea to use either one because you have alot more rail real estate to mount accessories.
For SBR & Pistol MPX users, getting low profile weapon light is recommended to keep everything compact.
At the end of the day, its all up to your personal preference on what makes you feel comfortable.