Getting into night vision gun gear is definitely more expensive than getting into regular shooting sports.
In this quick guide, let's talk about how much it costs to get into night vision. This will include night vision goggles, laser devices, infrared weapon lights, and other important setups.
After reading this, you can decide what is right for you.
Night Vision Goggles
Average Cost - $1800 - $8000+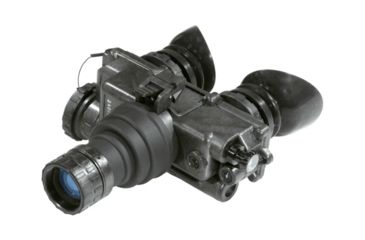 Getting a rock-solid helmet-mounted night vision goggle is the BIGGEST expense when starting out. Some can even cost up to $40,000, such as the GPNVG 18, used by the US Spec Ops.
For most people, a PVS 14 is the common night vision goggle to buy without investing too much money into it, and they work very well.
Helmet & Mounts
A helmet and a NV mounting system are must haves to mount the night vision goggle. A Helmet can range from $150 up to $1800.
You don't always have to buy something that expensive unless its for professional full time real world use.
For non serious use, an quality airsoft grade helmet with a solid mount can secure the night vision.
Laser Devices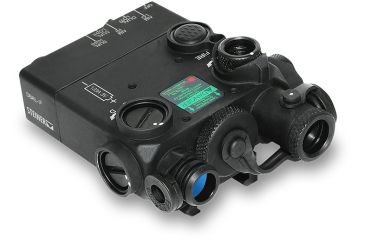 There are tons of laser devices that offer great night time tactical capabilities. For night vision use, an IR laser illuminator and an IR laser combo are very helpful for seeing things in the dark.
The IR laser will be just like it but only visible under the night vision goggle, and it can be used to signaling and aiming without leaving any visible signature in the dark.
An IR illuminator is like a flashlight beam only visible to those wearing a night-vision goggle.
Night Vision Optics
Average Cost - $1200 - $3000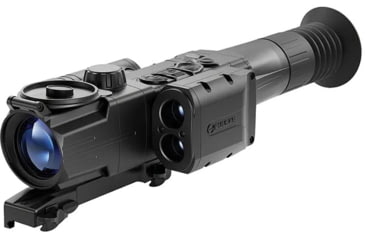 Helmet-mounted night vision goggles are great, but other times a rifle-mounted night vision scope is helpful for fixed position long-range shooting without a lot of gear on the shooter's head.
A good night vision scope ranges from $1800 to $7000, and the price difference is based on the range capability and glass quality as always.
If night vision shooting is something long-term for you, and the money is not an issue, then it's always a better idea to spend a bit more than to spend more buying a series of upgrades.
IR Weapon Light
Average Cost - $380 - $700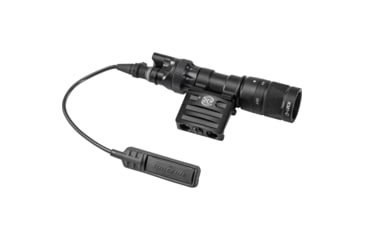 A good IR weapon light costs from $250 - 390 on average, and some are more expensive.
The most common IR illuminator are built inside a dual beam laser device like the Steiner DBAL and BE MEYER MAWL
The infrared weapon light beam is only visible under the night vision goggle, and it provides many tactical advantages to stay low profile without compromising positions.
This type of night vision gear is helpful for military and law enforcement applications for the most part, but it can also be helpful for civilian use, such as home defense and hunting.
Weapon Light
Average Cost - $150 - $300
If $3000 - $8000 worth of night vision gear isn't financially sound for you currently, then you can still get a white light for under low-light use without any night vision equipment.
There are many different types of weapon lights available on the market for pistols, rifles, and shotguns. The Surefire Scout lights are the most popular on the market, and there are tons of options available including light mounting accessories and control switches.
Key Takeaways
Getting into night vision shooting with all the support gear costs on average $5000 - $12,000 for the highest grade products.
At the lowest, $3K - $4K
Just having a night vision goggle or a piece of IR gear without other support equipment is useless. Night vision setup is one of those things that once you get one thing, then you need all the other gear to go with it.
These include:
Rifle + accessories
Optic
IR laser
IR illuminator
White light + accessories
Handheld light
Night vision goggle
Mounts
Helmet
Support gears
Other basic gun gear
Reality Checks For Casual Users:
Large gear investment you may not use as much as you thought you would
It's difficult to find good places to shoot at night for most people especially living near big cities
Most indoor ranges don't allow low light shoot
Know people who can facilitate the training environment
Most professional night vision trainings can be very expensive
Avoid debt when buying those things! financial freedom is just as important living in the free world