Optic ready pistols are getting more popular in the last few years, and it really elevates the shooting experience.
So the question is – how to install red dot sight on a 1911 pistol like Kimber, Colt and others?
Is it even worth the effort?
The answer is – People can mill the slide, use a dovetail adapter plate or buy an optic ready 1911.
Keep reading to learn more.
Can You Put A Red Dot Sight On A Classic 1911 Handgun?
Image referenced from STI Guns
1911 pistol is an American classic weapon that many people love.
Shooting it with a reflex optic is a game-changer.
Installing a red dot on a 1911 pistol is simple, and the gun can accept a red dot sight through 3 different methods:
Customized Milled Slide
Rear Sight Dovetail Optic Mount
Buy Optic Ready 1911 Right Out Of The Box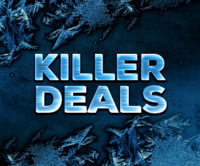 Shop Over 400,000 Products For Your Passion & Profession
from: OpticsPlanet, Inc
---
1911 Slide Milling For RDS
Milling the slide can be pricey, and it's a permeant modification for only fitting one particular optic.
The optic sits low on the slide and it has the best look and feels.
Make sure you make up your mind on milling the slide before committing to this project.
Once it's milled for a particular RDS (Red Dot Sight), they are MARRIED for life!
Use Dovetail Sights – Replaces Rear Sight
This is a non-permeant modification to your pistol and it's more affordable.
Simply, remove the rear iron sight and install the dovetail optic mount adapter there.
There are many options out there, and most of them are for the Trijicon RMR, and the best one I found is the Trijicon AC32058 1911 Novak low mount.
Another option is to use the Dovetail mount for the Leupold DeltaPoint since it's the 2nd most popular pistol red dot sight.
Another one is the Vortex Razor mount.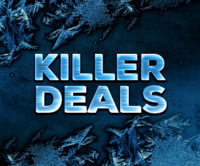 Shop Over 400,000 Products For Your Passion & Profession
from: OpticsPlanet, Inc
---
Top Optic Ready 1911 Handguns
Optic ready 1911 slides allow you to mount red dot sight right out of the box without any modification.
The best part is you can also remove the sight and reinstall the cover plate back on.
There are not a lot of great optic ready 1911 out there, and here are just a few I like:
Kimber KHX Custom
STI DVC Omni
Springfield TRP
Nighthawk
Note: these guns are very expensive if you're on a budget maybe consider just paying for a slide cut for about $300.
---
Which Company Does Slide Optic Cut For 1911 Pistols?
There are many companies out there.
If they can make bunch custom RDS ready GLOCK slides, I bet they can mill the 1911 slides for an optic.
Out of all the services out there I find the following services that provide great service and quality without being too expensive.
ATEI
Primary Machine
NightHawk Custom – Offers a slide cover plate
Wrap Up
Shooting 1911 pistols with a red dot sight is a work of art!
It increases target acquisition speed and accuracy especially with natural 1911 grip angle, the dot just appears right in front of you off the draw.
Every steel you hit with the help of using a reflex sight is a satisfying feeling.
Whether you're shooting 9mm or 45ACP, it significantly elevates the experience with this classic pistol.
When all the striker-fired pistols such as GLOCK are showing off their red dot sights, it's time to bring out something unique!
Rear sight dovetail optic mount is the cheapest way to go, and slide cut is the second-best option instead of spending $2500 or more on an optic ready 1911 handgun.