This slick bolt action rifle can be chambered in up to 7 different calibers, and it can get a lot more cooler! Here are 6 best Ruger American Predator upgrades ranging from improved firing control kit, chassis systems and better optics.
Disclosure: All products have affiliate links for earning commission to support the website when you purchase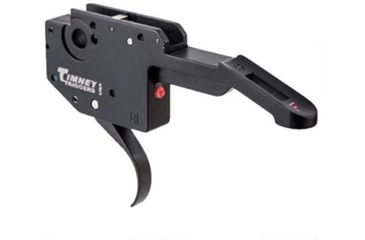 Ruger Marksman Adjustable trigger offers a crisp 3 - 5 lb pull weight trigger, but there are other options available on the market. The Timney Trigger offers 3 different options:
2 - 2.5 lbs for bench shooting
3 - 3.5 lbs for competition, hunting and target shooting
4+ lbs (not recommended, stick with the factory trigger to save some money)
This is the most affordable upgrade before completely facelift your Ruger American rifle.
MDT Ruger American Predator chassis upgrade will completely change the feel of your Ruger American bolt action rifle. It makes it more tactical!
Modular ESS chassis enhances the overall aesthetics of the rifle including ergonomics.
LSS-XL Gen 2 can accommodates larger barrels depending on the calibers. The handguard can mount various MLOK compatible attachments like laser range finder, tactical weapon lights and IR devices. The LSS-XL Gen 2 will be compatible with all Ruger American rifles including standard, compact, ranch and predator.
The Brownells BRN-1 6061 T6 aluminum chassis system is inspired by the MDT chassis designs. The system makes the Ruger American Predator rifle into a semi-AR15 like configuration.
The free flat bedding system ensures the barrel doesn't make contact with anything to preserve barrel harmonics.
This means the chassis can accept AR style pistols grips, buttstock and other parts.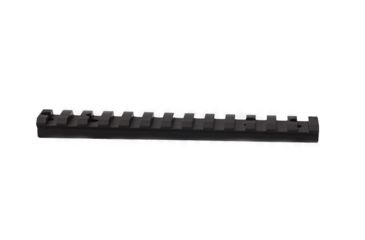 For long range shooters, a 30 or 40 MOA slanted scope mount base is needed in order to provide the scope with more elevation turret adjustments.
This one-piece Anarchy Outdoors scope base can accept any mil-spec scope rings or mounts.
This part only works with the stock rifle without any chassis upgrade.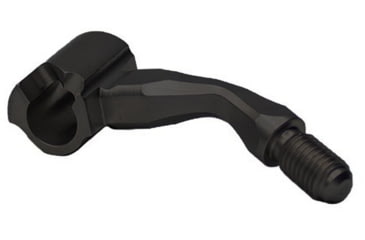 It's time to ditch the factory bolt handle and upgrade it to something nicer with better ergonomics and slightly longer without bumping into the scope.
The Anarchy Outdoors bolt handle is machined from 416 stainless steel blocks with black nitride finish, and it only weighs 2 oz.
Left or right handed options are available.
Rifle Scopes
There are a ton of options, we highly recommend checking out our long range scope guides to find a optic that works for you.
Depend on what you want to do with your Ruger American rifle, a 3-9X is a good starting point, if you want range and precision, go with a 1st focal plane 5-25X scope with a H59 like aiming reticle.
As the content creator of badassoptic.com, My background in the firearms industry and shooting sports gives me the experience to recommend tried and true products and keep away subpar ones.