Shopping around for the best P226 tactical weapon light, here are some of the best still for 2021:
Surefire X300U
Streamlight TLR 2 HL G
Surefire XH30
Inforce APL
If this was 10 years ago, the Surefire X300 is the only great option to go, but now there are so many more better options including the Streamlight TLR 2 HL G and Surefire XH30
We've picked these products for the P226 based on performance, erogonmics, lumen, beam pattern and cost.
Lets check them out…
---
Best P226 Weapon Lights
Works for original P226, Legion, SAO, Navy Seal MK25…etc
PREVIEW
vid
FEATURES
CHECK ON AMAZON
CHECK ON OPTICSPLANET

BEST FOR THE MONEY



STREAMLIGHT TLR2

Intensity

: 800 Lumen

MaxVision

Battery:

2 CR123A 

Benefits

: High visibility Green laser for long range targeting, C4 LED shockproof & temperature proof, Mounts on MIL-STD 1913 rail

CHECK ON AMAZON
CHECK ON OPTICSPLANET

BEST FOR DEFENSIVE USE



SUREFIRE XH30

Intensity

: 300 - 1000

 Lumen 

MaxVision (2 Modes) + Strobe

Candela

: 11300 cd

Battery:

2 CR123A 

Benefits

:

Non-lethal strobe mode

 to deters invader, Choose between 1K or 300 lumens based on user preference

CHECK ON AMAZON

BEST FOR DEFENSIVE USE (NO STROBE)



SUREFIRE X300 ULTRA B
IR VERSION: Shop Here

Intensity

: 1000 Lumens

Candela

:

11300 cd

Battery:

2 CR123A

Benefits

:

Mil-Spec hard anodized finish, Great operational ergonomics, Great for threat control with hot center beam

CHECK ON AMAZON
---
Before you go any further, if you're interested checking out other Best Pistol Weapon Lights, please check them out here.
---
Surefire XH30 / XH35 – Get The XH30!
Why Pick The XH30 – Upgraded from the Surefire X300U that is perfect for the Sig P226 full size. The rail slot model has a fitting issue that requires jamming light onto the rail.
If you had to pick one, pick the XH30 for its high candela (11300 cd) XH35 only has 5000 cd, which feels like a lamp light than a tactical blinding light for personal defense.
NOTE: Surefire with original rail lock mount doesnt fit well due to tight tolerance.
One of the most unique features added is the disorienting strobe mode & toggle between 300 lumens and 1000 lumens. You can set it and forget it based on user preference.
Check Out: Top EDC Strobe Flashlight Picks
1,000 blinding lumens & 11300 candela for lighting up the scene in the dark, PID, searching & blinding threats, and use 300 lumens if less brightness is desired.
The light beam has a hot center and soft spill for threat control and maximizes peripheral illumination.
NOTE: If you already have a holster for the X300, the XH30/XH35 will not fit due to the difference on the front lens.
---
Inforce APL Gen 3
The Inforce APL is the best affordable tactical weapon light for Sig P226.
The lens sits flush & compact with the muzzle, which is great for conceal carry if you decide to carry your P226.
The unit houses 1 CR123A battery that lasts up to 1.5 hours, capable of producing 400 lumens of intense white light either constant on or momentary.
Not the brightest weapon light compared to the Surefire XH35, but 400 lumen is enough for close quarter vision impairment.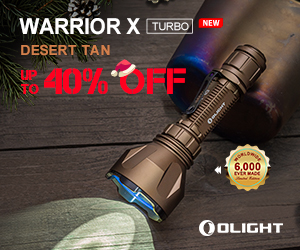 What we like the most about it for the P226 is its textured paddles for a non-slip grip and ambidextrous on/off switches, which are very easy to reach and activate. It fits naturally around the P226 trigger guard for easy reach.
Overall all if spending less than $150 on a bad ass pistol weapon light for the P226 is what you're looking for… this is it.
---
Streamlight TLR 2 HL G
Everyone talks about the Surefire X400 Ultra, but not many people can afford it, but its a damn good light & laser system ever built for handguns.
Now there is a better price friendly option from Streamlight.
The latest HL G version comes with a (<5mW Class 3R) Green laser that provides long range & close range targeting especially in improvised shooting postures.
Check Out: Best Green Laser Sight For Pistols
This 800 lumen white LED light comes with a programmable strobe mode for deterring threats with intense non-lethal light beam.
Built with aerospace grade aluminum weighing only 4.58 oz (2 CR123A lithium batteries).
What's cool about getting the TLR2 G for the P226 is it does everything the SureFire X400 can, and its way cheaper.
If saving money while going after something like the Surefire X400 is what you have been looking for, then the Streamlight TLR 2 HL G is the product you don't want to miss.
For more pistol weapon light options please check out our: Ultimate Pistol Weapon Light Buyer's Guide on our site
---
How Many Lumens Do You Really Need?
The general answer is between 120 to 1000 Lumens with far-reaching spotlight and flood beam pattern, you get max situational awareness, brightness, and distance.
More lumen intensity is always better to adapt to changing tactical environments. However, lumen intensity isn't the ONLY thing to look for, the specs on Candela and light beam type are very important.
We have a detail guide explaining Lumen and Candela on our site, which you can check out here: Weapon Light Lumens & Candela Explained
---
Light Flushes With Muzzle Vs Extended
Extend Past The Muzzle
A pistol weapon light that extends in front of the muzzle helps to prevent the gun from going out of battery in a "contact shoot" scenario.
The worst case scenario is when you had to wrestle your threat to the ground and fight for your life, and you have to engage the attacker point blank by pushing against their body with the front of the gun.
So a light that goes past the muzzle in that situation helps keeping the slide in battery.
This is why it's so important to keep a safe a distance away from your threat.
Tip: Use a high candela light for aggressive threat control at a safer distance
Flush With Muzzle
A weapon light that sit flush with the muzzle is all about being compact, and it helps drawing the gun out of the holster slightly faster than an extended length one.
One thing to be aware is that every time you fire the gun the light will get fogged up due to the carbon residue. We have a weapon light cleaning guide here on our site you can check out.
Keeping your weapon light lens clean is important for the best light performance.
Want handheld tactical light? Best Handheld Tactical Flashlight With Strike Bezel
---