Best CZ P10C Threaded Barrels
After careful research. Here are the 2 best CZ P10C threaded barrels on the market
These are the only two top quality barrels to mount suppressor and compensator
Disclosure: All products have affiliate links for earning commission to support the website when you purchase
*Note: Some barrels may not be legal in all 50 states, please check your local gun laws before purchasing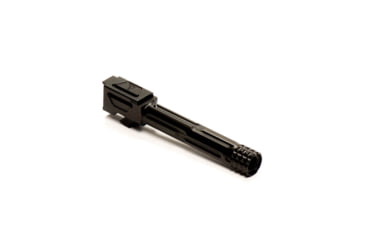 The Killer Innovation CZ P10C threaded barrel is one of the best upgrades for CZ P10C to enable suppressor and compensator mounting.
The 11° target crown feature is the key feature to achieve greater accuracy than factory CZ barrel.
This barrel side indents can perfectly time a compensator without tilting and locks it in place.
We highly recommend going with the Killer Innovations P320 compensator
Caliber - 9mm
Thread Pitch - 1/2-28 (Suppressor & Compensator ready)
Twist Rate - 1:10 / Single Point Cut with "SPT" Technology
Length - 4.5"
Weight - 3.9 oz
Barrel Material - 416R stainless steel
3 Color Options - Grey, Black & Gold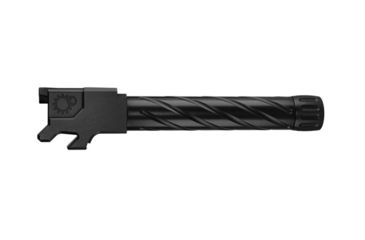 The Primary Machine CZ P10C threaded barrel works with most aftermarket slides and the factory slide. The match grade tolerance ensures accuracy and it features O ring to help prevent loosening.
Caliber - 9mm
Thread Pitch - 1/2-28 Right hand (Suppressor & Compensator ready)
Twist Rate - 1:10 with button rifled fully stressed relieved
Barrel Material - 416R stainless steel
See more color options below:
Gold & Black