Check out the 4 best red dot sights for Shadow Systems CR920.
The CR920 by Shadow System is a favored 9mm subcompact pistol for concealed carry. We've personally tested each sight, evaluating them on reticle design, battery longevity, dimensions, robustness, and cost.
Read on for our expert recommendations below:
Our Best CR920 Optic Picks
Disclaimer: Links contain affiliate cookies to provide earnings to support the website if purchased.
For many, including CR920 users, the Holosun 507K stands out as the preferred subcompact red dot sight. Its sleek profile aligns seamlessly with the slide width, making it ideal for concealed carry.
Improved Durability - The Holosun 507K is comparable to the Trijicon RMR in terms of resisting drop impacts and handling the recoil of small 9mm firearms. Suitable for CR920s with or without a slide window cut.
Activates via motion sensor - The ShakeAwake technology saves more battery juice when the optic is sitting in idle.
Simple battery change without hassle - No sight removal is required for a battery swap.
Fast Reticle Acquisition - Highly recommend using a suppressor height Glock 43 front sight co-witness to pick up the dot faster
Most popular option
Built in rear sight
Multiple reticles
Side battery access
Open emitter attracts debris easily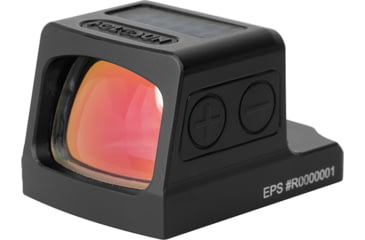 The new Holosun EPS is a fully enclosed IPX 8 micro red dot sight like the Holosun 509T, but the EPS version uses RMSc footprint. It's basically a micro version of the 509T for conceal carry use. It gives the Shadow System CR920 even more of the shoot like a full size pistol experience.
Uses RMSC Footprint - It fits on Shadow System CR920's RMSc slots, and it fits any Glock 43X MOS holsters.
Very Long Battery - 50,000 + hours of CR1620 battery life plus solar panel backup power is more than enough.
Solar Power BackUp - Functions like a fiber optic under any light exposure
Side Loading Battery - No sight removal required to swap battery. Very user friendly
Magnification: 1x
Dot Color: Bright Red or Green
Material: 7075 T6
Dot Size: 2 MOA + 32 MOA Ring
Eye Relief: Unlimited
Adjustment Graduation: 1.5 MOA / click
Parallax Setting: Parallax Free
Length: 1.62 inches
Weight: 1.0 oz
Fully enclosed design
Side battery access
Comes with recoil lug mounting plate
Weatherproof
Micro size
The Swampfox Sentinel is the best for the money optic for Shadow System CR920. It directly mounts to the RMSc slots, and it features a 7075 T6 aluminum body to keep the optic rugged against recoil forces and occasional bumps and bruises.
Extra Protection - The optional IRONSLIDES Shield can be purchased separately add lens hood protection against direct stress impact on the main lens frame
Low Profile Lens Hood - Aim with both eyes open and see targets clearly
Manual Model - Shake 'N Wake motion sensing preserves battery life when Sentinel-M has been still for about 4 minutes. With new motion, Sentinel-M resumes its previous brightness level.
Auto Model - A photosensitive sensor adjusts the dot brightness relative to ambient lighting conditions.
Lightweight
Auto reticle model is always on
Low profile lens hood
No audible turret clicks
Red dot projection smears when facing the sun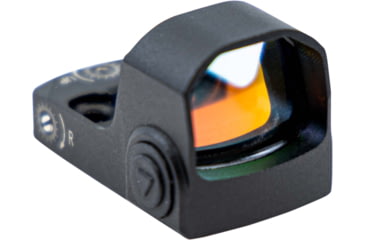 The Riton MPRD (#019962531262) has been on the market for a while, and it's a awesome RMSc red dot sight for CR920. The overall quality is slightly better than the Swampfox Sentinel (but not 7075 T6 body) including packaging.
The sight is extremely compact and it features a 12 hr auto shut off, 10 brightness level reticle adjustment, and it's compatible with night vision on level 1 - 2.
Specs:
Magnification: 1X
Material: 6061 T6
Optic Dimension: 41mm X 25mm
MOA Adjustment: 1 MOA / Click
Dot Size: 3 MOA
Battery: 1 CR2032 (Top loading)
Weight: 0.6 oz
Top loading battery door
Durable for CCW
Need a tool to dial turret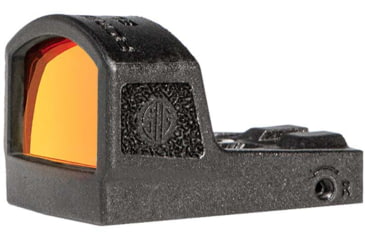 The new SIG ROMEO Zero Elite is much more improved than the original ROMEO Zero, and it's a great range optic for the CR920. The added lens hood protects the carbon infused polymer body, the lens is upgraded to glass instead of polymer, and the lens hood features TAP reticle adjustment for users with big hands.
TAP Reticle Activation - (Include MOTAC) Just tap the lens hood to dial brightness. Big finger people will love this (8 daytime illumination levels)
Stronger Lens - Now it features spectracoat polymer HD lens to offer distortion free FOV image
Two Reticle Options - The new 32 MOA ring reticle + 2 MOA dot option (SOR01000) increases target acquisition speed, or stick with the 3 MOA dot option (SOR01030)
Specs:
Magnification: 1X
Sight Window: 1 mm X 24 mm
Material: Carbon Infused Polymer
Optic Dimension: 41mm X 26mm X 25mm
MOA Adjustment: 1 MOA / Click
Dot Size: 3 MOA or (32 MOA + 2 MOA)
Battery: 1 CR1632 (Top loading)
Weight: 0.5 oz
Users with big hands can easily adjust the reticle buttons by TAPPING
Top loading battery door
Very lightweight
Low battery life compared to others
As the content creator of badassoptic.com, My background in the firearms industry and shooting sports gives me the experience to recommend tried and true products and keep away subpar ones.