Adding a light to a combat shotgun isn't anything new. If you're looking for one to go on the Benelli M4 (M1014), let us help you!
Most lights will work, but the best tactical weapon light for the Benelli M4 in 2020 are:
OLIGHT Odin
Inforce WMLx
Surefire M300
Surefire GX2
Streamlight ProTac HL X
Out of all these options, we love the Surefire M300, or something more affordable and packs 3X the brightness and candela like the NEW OLIGHT ODIN
Where to mount it -You can go mount the light on the barrel or handguard, and we will show you accessories to buy at the end of this guide.
Let's check them out…
---
Best Tactical Weapon Light For Benelli M4
Why getting a light is important – A weapon light allows you to positively identify threats in the dark with a high-intensity light beam to disorientate home invaders by taking away their visual sensory function temporarily without using lethal force.
Disclaimer: All links contains affiliate offers to earn commissions to support the growth of the website
PREVIEW
FEATURES
CHECK TODAY'S BEST DEAL
OTHER OPTIONS

BEST ergonomics



INFORCE WMLX [700 Lumens]

Intensity

: 800 Lumen C

oncentrated Beam [Constant, Momentary, Strobe]

Battery

: 2 CR123A 

Benefits

: Weighs 4.02 oz, Snag FREE, Ergonomic contoured design for easy activation

CHECK TODAY'S BEST DEAL
OpticsPlanet (See Price)

Brownells (See Price)

BEST SMALL SCOUT LIGHT





SUREFIRE M300 MINI SCOUT


Alternative: STREAMLIGHT PROTAC

Intensity

: 500 Lumen

TIR Lens

Battery:

1 CR123A

Benefits

: Short & Light for Benelli M4, A

erospace aluminum / Mil-Spec hard anodized finish

, Tail cap activation OR Pressure Switch

CHECK TODAY'S BEST DEAL
OpticsPlanet (See Price)


HIGHEST LUMEN & CANDELA


OLIGHT ODIN

Intensity

: 2000 Lumens

Battery:

21700 Lithium / USB Rechargeable

Benefits

: Best Surefire Scout alternative,  300 meters of throw, Lockable magnetic pressure switch, Uses Surefire Scout mounts

CHECK TODAY'S BEST DEAL

BEST FOR THE MONEY





Mount Recommended: Magpul Light Mount (0.75" - 1.03")

Intensity

: 600 Lumen white light

Battery:

2 CR123A

Benefits

: Most affordable shotgun WPN light,

Textured paddles for optimal non-slip grip, Mounts on ring clamp mounts

CHECK TODAY'S BEST DEAL
OpticsPlanet (See Price)

Brownells (See Price)
Check out: Shotgun Weapon Light Guide
---
[NEW]

Olight Odin

– Highest Lumen & Candela
Why we picked this light – The Odin is the best-dedicated 2000 lumens rifle Scout light in competition with the Surefire Scout. For over 10 years Olight has been making tons of high-quality lights and has gained tons of following. Because of the quality & price point, their NEW Odin series light is tough & held up very well to drops, recoil, and water submersion, which puts it on our top list.
The light comes with built-in Scout mounting points so you can use any existing Scout light mounts you have for KeyMod, Picatinny, or MLOK.
If you don't have one you can shop here.
Highest lumen and Candela – In the tactical low light world, lumens and candela are the two biggest specs professionals look at. 2000 lumens and 22500 candela are more than the Surefire M600DF for better target identification and threat control.
Lockable Magnetic Pressure Switch – No more complaints about the old magnetic pressure switch cord snag on stuff and come off, the new design allow it to the user to snap the retainer in place and it stays on solid.
If you don't want to use the pressure switch you can take it off and activate the light using tail cap switch, the same type found on Warrior X Pro and M2R Warrior.
USB Rechargeable battery – While other Scout weapon light is still using the CR123A technology, the 21700 3.6V 500mAh battery packs a lot of juice for the Odin, and the user no longer need to buy batteries.
QD Scout Mount Included – It's always nice when the mount already comes in the packaging. The mount is very solid and offers two mounting points to orient the Odin the way you want on your Picatinny handguard.
Adjustable Lumen Intensity – Another cool feature the Odin has its the ability to switch from 300 to 2000 lumens for adjusting to your lighting situations.
What people are saving about the Odin – This is a very powerful light and it has the same durability as the Surefire Scout and MODLITE, and the only thing that could make this light better is to make the tail cap switch bigger for shooters to press if they don't use the pressure switch.
Overall, at this price range under $160, this will be the best Surefire Scout alternative for many people who want a powerful rifle weapon light.
If you want an even better deal that you can't get from Amazon, make sure you get yours today on OlightStore, and use the exclusive 10% OFF code: OLIGHTSTORE10
MSRP: $159.95
Best Price $143 on Olightstore.com
Also Check Out: Odin Mini Scout Review
What people love about this one -The Inforce WML is a super popular modular weapon light for many tactical rifles, PCC, and shotgun users for its amazing ergonomics.
Made with a glass-reinforced polymer body, which reduced the weight and increased high-impact durability. Great for high recoil firearm like the Benelli M4.
Weighing just 4 ounces, it produces a concentrated light spot, which is far-reaching and provides significant light for situational awareness and long-distance target identification.
What we like the most about this light on the M4 is its angled pressure activation light switch, which felt very natural for the shooters on a modular handguard.
Highly recommended for its durability, performance and price point.
MSRP: $208
Best Price $195 on Brownells or OpticsPlanet
Or
---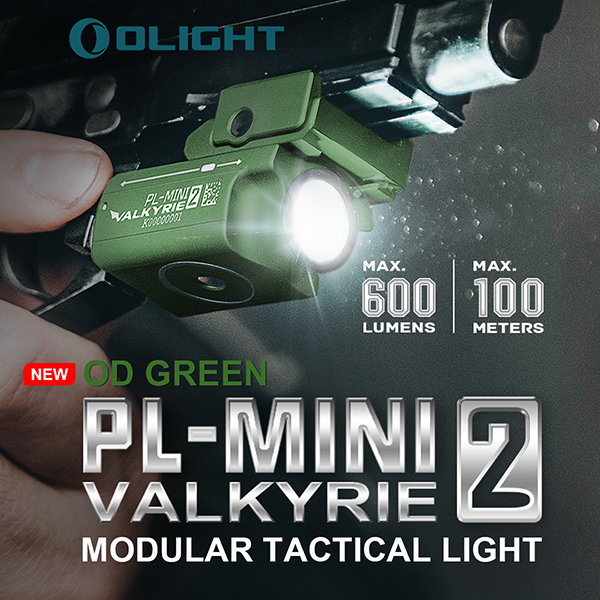 Use Code for 10% OFF: OLIGHTSTORE10
Why People Still Buy Surefire – The Surefire M300C Scout is the ultimate gold standard for all miniature style weapon light on the market. With the right light mount on the Benelli M4, this thing is the best shotgun weapon light you can get on the market besides the M600 (long version).
It runs on a single CR123A battery, which can produce up to 500 intense lumens simply by pressing the tail cap switch.
Depend on how you setup your Benelli M4, whether be a regular 18″ or a short barrel M4, you can get the tail cap pressure switch adapter for the M300C to fit your tactical preference.
If getting the best shotgun weapon light for the M4 is what you're looking for, the Surefire M300C is the one to go with.
---
The Surefire GX2 is a virtually indestructible tactical flashlight that can be used as handheld or weapon-mounted (with ring clamp mount).
Its 600 lumens of maximum output plus its Nitrolon® polymer bodies are ideal features for a home defense shotgun light. Powerful, lightweight & affordable.
When high-intensity illumination isn't needed, the user can cycle between 600 and 15 lumens on command.
What we love about the G2X Pro – The tail-cap switch that works very well when mounted on the Benelli M4 with the right ergonomic light mount… similar to the M300 and M600, but it's way cheaper.
---
The Streamlight ProTac HL X is the alternative option for the Surefire M300 for the price. They have similar performance and features, but slightly different as far as design and lumen intensity.
The ProTac runs on 1 CR123A or 1 AA alkaline battery, which gives the name ProTac Dual Fuel weapon light. It can produce up to 350 lumens that last about 1.75 hours. When on the low lumen setting it's about 15 hours.
What we love about the ProTac dual fuel – This weapon light is the mounting footprint is the same as the Surefire M300C & M600, which means the user can use light mounts made for the Surefire on the ProTac without any issue.
Another great thing is that the light comes with a pressure switch at no additional cost to you.
For the performance & best for the money, the ProTac is the way to go.
---
Recommended Benelli M4 Light Mounts
Impact Weapons Components
IWC light mount for the Benelli M4 is probably the easiest way to go about adding a scout type weapon light on the M4.
This CNC machined 6061-T6 part clamps onto the magazine tube and can accepts scout lights like Surefire M300, 600, Streamlight ProTac and others.
It places the light at around 11 o'clock position for best ergonomics and light activation reach.
The mount also includes two anti-rotation QD sling attachment points for anyone adding a sling to it.
What's great about this mount is TOOLS FREE.
Check out IWC Benelli M4 Scout Mount here
---
Strike Industries Hayl MLOK Modular M4 Forend
Strike Industries' Hayl MLOK handguard for the Benelli M4 was the first M LOK style forend, and Strike Industries took the steps to make this amazing accessory available and affordable to hardcore M4 fans.
The installation is very easy, you just take it out of the box and slide it on the shotgun and secure the 4 set screws…done!
A modular Benelli M4 forend enables the shooter to add various accessories such as weapon lights, grips, and sling attachments. There are not a lot of companies making aftermarket handguards for the Benelli M4 until now.
---
Other Recommended Accessories For Benelli M4
Benelli M4 still remains the gold standard of autoloading gas operated 12GA combat shotguns.
To enhance its capability there are parts you can buy to make it better. One thing particular is adding red dot reflex sight to the platform to increase target acquisition speed and accuracy.