Surefire makes the world's leading tactical flashlights. Their products are used throughout the military and other civilian applications.
Even though Surefire products are virtually indestructible, high end and durable, but some buyers prefer looking for the best surefire alternatives that can do the same thing but cheaper.
Streamlight comes to mind first as well as other brands like Olight who make tactical lights just as good as the Surefire, and some can save you big bucks So let's take a look at:
EDC Handheld Light
Utility Light
Weapon mounted lights.
These alternative lights can deliver the same performance as the Surefire branded light and even better in some ways.
Le'ts check out…
---
Best Surefire Alternatives
Surefire P3X Fury Alternative – Klarus XT11
The Surefire P3X fury is Surefire's latest tail cap activated handheld light upgraded from the P2X. The main use of this light is more for utility & outdoor use.
But… the body is lengthened to hold 3 CR123A batteries to power up to 15 & 1000 lumens. If you like the idea of getting the best overall outdoor utility flashlight with high lumen while remaining small, the best alternative to the P3X Fury is the Klarus XT11.
The Klarus XT11 can run on just 2 CR123A batteries or one 18650 battery. The construction is solid, the lumen intensity (3200 lm) is much brighter than anything in its class.
What we like about the Klarus XT11 that the P3X doesn't have is the new fast & enlarged activation switch at any thumb angle, and the switch guard protects the button from accidental activation.
Overall it's a better and cheaper alternative than the $200 P3X Fury by offering more intuitive features than just a plain simple light.
Check Out More: Best EDC Flashlight
---
Surefire X300U Alternative – Streamlight TLR 1 HL
The SF X300U is the gold standard for pistol weapon lights. If I have an unlimited amount of money, I would get this for all of my guns. The alternative to the X300U is the Streamlight TLR 1 HL.
The TLR 1 HL offers the same 1000 lumens as the X300U, but it has 20K candela (43% more than Surefire)
More candela is recommended on top of having a high lumen light for defensive pistol applications.
The light is very similar to the X300U, powered by CR123A batteries, and can be activated via paddle switches.
Among all other pistol weapon lights, the Streamlight TLR 1 HL is the best Surefire X300U alternative at a cheaper price.
Read More: Best Pistol Mounted Weapon Lights
---
Surefire Scout M600 Alternative – Olight Warrior X Pro
Why Olight is our first pick – The Surefire Scout M600DF is a full size dedicated weapon light for rifle and sub gun use.
The new SF M600 DF can cost up to $300 with features inferior throw performance to lights like the Olight Warrior X Pro.
By the time you get a dedicated Scout mount and a pressure switch, you're totaling over $460 just for a light, and for many of people thats not a cheap setup.
NEW Olight Odin Mini 1250 Lumens + Lockable Pressure Switch 
The best alternative to the M600 is getting a light that isnt marketed as an dedicated rifle light.
The Olight Warrior X Pro is the perfect option for providing 2X more lumens, 6X more candela, and it costs no more than $170 with a mount and pressure switch.
Or Use ModLite Accessories
Who is MODLITE & What do they offer – Modlite makes better performing LED light bulb that is also compatible with the Surefire M600DF. The reason why we push for Modlite to be a better alternative to the Surefire Scout light is the higher candela ratings for better throw.
The Surefire Scout M600DF is a dedicated weapon light for long guns, so having a good throw is preferred. Since the M600DF uses a 18650 body, you can replace the Surefire KE2-DF head with the Modlite.
Multiple selections – The Modlite offers a complete all in one package you can buy, or you can pick the following replacement heads:
If you already have a Surefire M600DF, but you're not happy with the throw performance on a medium / long range rifle, then the Modlite is the solution.
If you don't have a Surefire M600DF already, we highly recommend getting the Modlite right off the bat.
Please order on Brownells website for the best selections.
NEW Olight Odin
What people love about the Odin – The New Olight Odin is basically an M2R Warrior Pro but now it comes with dedicated scout mount and a lockable knurling locking ring for the magnetic pressure switch.
On top of that the Olight Odin has outputs of 2000 lumens and 22500 candela, which is 25% more lumens and 43% more candela than a Surefire M600DF.
What people think about a concentrated hot spot – More candela is always better for long gun applications in low light conditions to illuminate further and penetrate through photonic barriers.
Buying a Surefire Scout or a MODLITE is expensive. Yes you're getting an American made product for firearms, but sometimes paying over $350 for a light mostly for the brand isn't worth the money for many people.
Please check out our detailed review of the Olight Odin here.
---
Surefire Scout Mini M300C – Inforce WMLx
Why pressure switch ergonomics matter
Why pressure switch ergonomics matter – Inforce WMLx is an extremely popular weapon light with its amazing angled pressure switch ergonomics for various low light tactical situations.
The light produces up to and 800 lumens, which is 300 lumens more than the SF Mini Scout, but the part that beats the Surefire is the ergonomics, high candela & price.
A whole Surefire setup including a mount and a pressure switch can be added up to be around $400. If you're starting new as a broke-ass new gun owner, the Inforce WMLx is actually a better option than the M300C.
Learn More: Best SBR Weapon Light
---
Surefire E2D Defender Alternative – Olight M2R Warrior Pro
Why people like this one – The Surefire E2D is a popular defensive handheld flashlight that has only two simple modes: 1000 lumens & 5 lumens.
Single output model available here E2DLU-T.
The simplicity of the E2D and its crenulated strike bezel makes it a great for personal defense. However, there are better options out there for a better price.
Depends on when you're doing the comparison research to find a good alternative to the SF E2D without spending $180 just for a 2-mode light.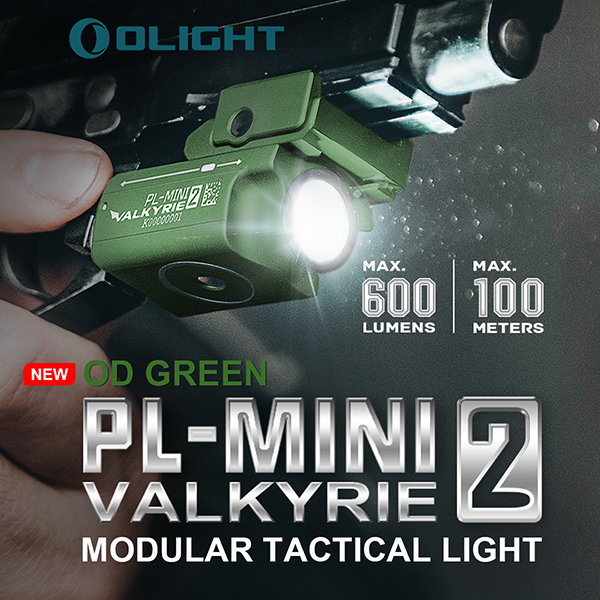 Use Code for 10% OFF: OLIGHTSTORE10
The alternative to the SF E2D without spending $180 just for a 2-mode light is the Olight M2R Warrior Pro, which is a next-level tactical flashlight on the market.
It not only offers high candela ratings for 300m throw, higher lumen intensity, blinding strobe mode and various lumen outputs for all types of low light tasks. It's just a better light than the SF E2D from all criteria.
What can a higher voltage battery do for you – The new 21700 battery (5000mAh USB rechargeable, which supports higher lumen outputs.
If you're looking for an EDC defensive light that also carries more features, the Olight M2R Warrior Pro is the pick.
Related Content: Surefire X300U VS Olight PL Pro